Author: Hannah Christensen, blogger and NEST 529 mom
With gift giving season upon us and holiday budgets on everyone's mind, NEST 529 is delighted to feature Hannah Christensen, a NEST 529 Account Owner and blogger extraordinaire at Lovely Little Lives. In this exclusive for NEST 529, Hannah shares her top tips for money-smart shopping, to help ensure that the season of giving includes your college savings.
When you have a growing family and children you are responsible for as a parent, it is prudent to be budget conscientious and financially savvy. From shopping choices to college savings, being frugal as a parent is not only a good habit to form, but it's also an important life skill to pass on to your kids.
Practicing the habit of saving and using money wisely in the everyday small expenses helps us to build up a better habit of saving for the long-term bigger expenses, like college tuition for our kids! For every dollar saved on the small stuff, there's an opportunity to contribute a little extra to a NEST 529 account.
One of the simple ways I've tried to develop the habit of frugality is by using coupons and shopping cash back apps whenever I can. I have been using a few cash back apps to help me put more money back in my pocket, particularly when I'm meal planning and grocery shopping for my family.
The ones I mainly use for grocery shopping are Ibotta, Fetch Rewards and Checkout 51. These are free grocery apps that you can download on your phone and scan the receipts for cash back rewards and points. They are partnered with retailers that you possibly shop at regularly such as Walmart, Hyvee, Target, Aldi, Super Saver and a host of others. Ibotta and Checkout 51 give you instant cash back on your account for eligible products with your scanned receipts.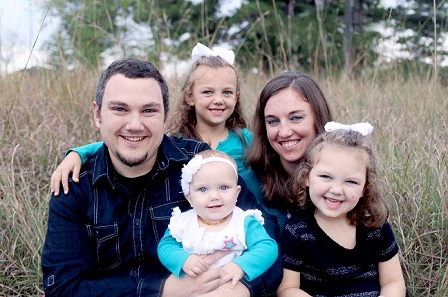 Ibotta has online options as well for those busy parents, like me, who utilize grocery pick up. For instance, you can go through the Ibotta app to the Walmart app in order to get cash back for groceries if you don't have a physical receipt. Once you reach $20 in cash back you can then cash out and receive that money through Paypal or Venmo.
Fetch Rewards works a little differently as you scan the receipt and they reward you points. You get at least 25 points for every eligible receipt and sometimes more depending on what you purchase. Then you can cash in those points for electronic gift cards to a variety of different stores including restaurants, shopping outlets, and even Visa cards or Master Cards to use as you wish. Fetch Rewards also offers an online option where you can earn cash back for emailed receipts.
I also use Rakuten (formerly called Ebates), on occasion, which is another cash back app for online retailers and shopping centers. This one is an app as well as a website. You can add an extension to your website browser on your computer or download the free app. Whenever you shop online, such as Amazon , Walmart, Ebay, Hobby Lobby, JCPenney, Kohl's, Sephora, or Bed Bath & Beyond, you get a percentage back on the eligible items you purchase just by going through their app or website.
I like to use it for printing off pictures at Walgreens since I scrapbook and tend to print off large quantities of pictures at once. Then I get two or three dollars back just by purchasing through Rakuten. They offer a partnership with over 2,500 online stores and some of them also have an in-store cash back options if you link your debit or credit card to the site. Rakuten keeps track of your cash back earnings for you and then automatically sends you a paper check every few months, once you reach $5 or more.
Once you sign up for all these free cash back programs, you can earn even more by referring your family and friends. If they sign up and start using the same apps, you get more cash back!
To be clear, I don't go out of my way to spend money in order to get money back, which defeats the purpose of smart spending. Instead, I use the cash back option for items that I'm going to buy anyway so I'm not spending more money than necessary in the first place.
A great way to use the cash back that you earn is to contribute a little extra to your NEST 529 account. This small contribution can make a big difference over time, and what better gift than the gift of education? Even though our kids are still young, we have already started to save and plan for college with our own NEST 529 account. It's never too early to take advantage of whatever opportunities you can to put money back into your wallet and into your savings!
Hannah Christensen is a Nebraska wife and mom, sipping cups of coffee between loads of laundry and organizational projects. Most days you can find her following her toddler around a playground or running her older daughters to and from school and activities. Her favorite days are ones where she is relaxing with her best friend and husband. She blogs about motherhood, organization and party planning at lovelylittlelives.com.
The opinions expressed in this blog are that of the author and do not necessarily reflect those of the NEST 529 College Savings Plan. NEST 529 does not officially endorse any third-party service listed in this blog, and encourages Account Owners to explore all tools available to make the choice that is right for them.