Author: Heather Panasiuk, Director, Finance, First National Bank Omaha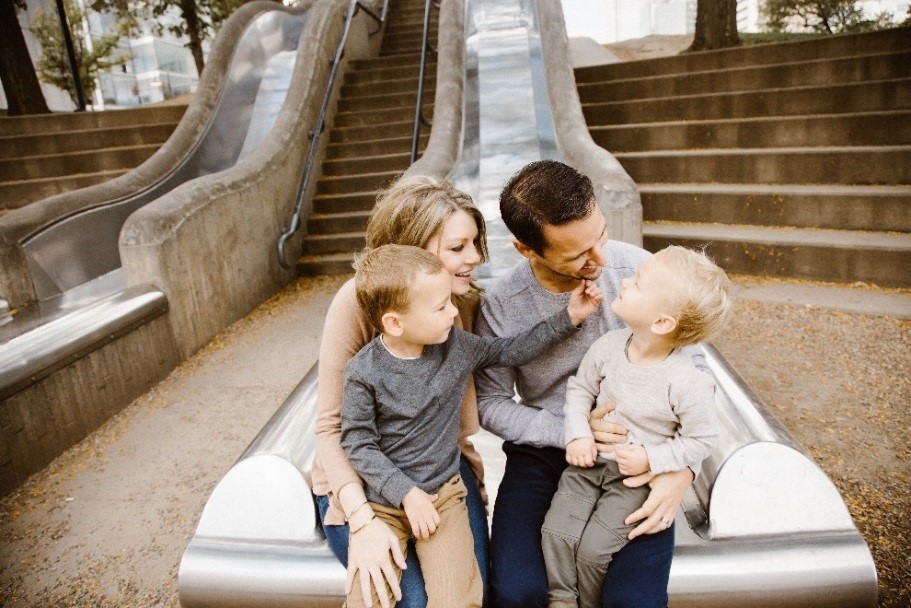 "Que Sera, Sera." Or as some say – "whatever will be, will be." Sung by Doris Day, this was one of my grandfather's favorite songs and a saying my mother grew up hearing. Over the last few years, this has become a repeated mantra my mother and I now share. We even wear matching bracelets engraved with the saying, something I gifted to her on Mother's Day two years ago.
Mother's Day isn't just a day for pampering, gifts, and breakfast in bed. While those things are nice, it's also a day to remember the long hours mothers put in, the "one more hug" before bedtime and the financial sacrifices that we all bear. Now that I have children of my own, I have the joy of putting in the long hours, giving an extra hug and providing my children with the necessities and financial wellbeing just as my parents did for me.
It is because of those reasons we chose to open a NEST 529 account for our sons when they were born. Opening both accounts was a simple process, and with recurring contributions it's one less thing for a mother to remember. Saving for college through their NEST 529 accounts also allows us to promote the importance of saving with our children and help them become financially responsible adults.
As a parent, we are here to encourage, support and believe in their futures. Their futures will likely consist of moving away, going to college and beginning their own careers. While I may want them to stay little forever, I know that planning for their futures now means that we can enjoy the days when they are young and lessen their financial burdens when they are older.
As the saying goes – "Whatever will be, will be. Que Sera, Sera." I may not know what the future holds for each of my children, but I know that preparing financially for their endeavors is one task checked off the ever-growing to-do list of a mother.
Heather Panasiuk is employed with First National Bank Omaha (FNBO), the program manager for the NEST 529 College Savings Plans. She currently holds the position of Director, Finance.