Author: Linda Harms, NEST 529 Account Owner
In 2001, we heard on the radio that NEST 529 was having a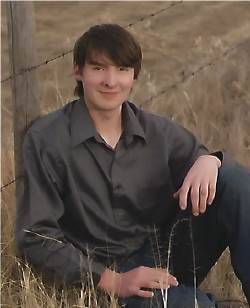 meeting in our area so we went ahead and signed up. At the time, our son was a year old.
When we opened the account, we started out with $100 and contributed $50 a month into our account. When we hit our first goal of $5,000, we contributed an additional $50 a month.
Our main goal was to have $20,000 by the time he graduated. We hit our goal plus some. People would tell us to make ourselves look as poor as we could to receive scholarships, however, we didn't listen to them. Our son received nine local scholarships plus a full-ride scholarship to schools from Titan Machinery Diesel Mechanics to Mid -Plains Community College in North Platte, NE.
Our son is very mechanically inclined – a skill he learned from his parents. We have a restoration business and restore antique tractors. It was our goal to give our son the opportunity to have the education his parents didn't. With NEST 529 he can use his knowledge to better himself. We know that there will be things that his scholarship will not cover – including room and board meals, tools for the trade, computer, etc.
We want to inform parents that it doesn't take too much to save each month for your child's future. Yes, there were times that we didn't know if we could afford it, but we made it our responsibility to do so. You don't want your child to have student loans burden them into their fifties. Who wants their children to have the burden of being in debt for almost half their life? We plan on keeping the remaining funds our son doesn't use in the account to be put towards our future grandchildren's education.