Author: Jerene Kruse, Retired Visual Art Educator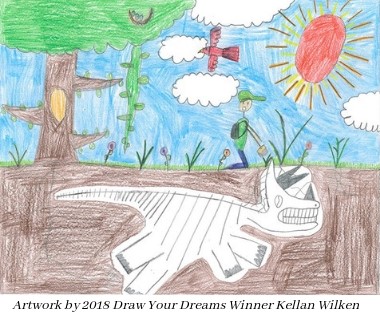 We can validate arts education for reasons that are practical, personal and probable. To be practical, it has been proven that students who participate in the arts score higher on ACT/SAT tests. On the personal side, the arts teach children to make good judgements, and show them that problems can have more than one solution—and that questions have more than one answer. These are important skills as we send our children off into the ever-changing world where there is no single right answer and where the amount of information increases at an almost alarming rate.
The expressive and reflective qualities of solving open-ended problems in art classes helps students know themselves. The arts help children with the development of motor skills, language skills, social skills, decision-making, risk-taking and inventiveness. If they know who they are they will make better decisions about the problems they will encounter in the real world. It is the obvious development of creativity that makes an education in the arts have probable advantages for the future.
For example, I adapted a lesson for Middle and High School students based on the poetry piece, "Where I'm From" by George Ella Lyon, that encouraged students to use these skills. Each student filled out a questionnaire and created their own personal poem. The students then problem solved what and how they could create their visual art. Some decided to draw, paint or collage objects, and a few researched their background and used symbols of objects that represented the student. Others created a 3D piece from clay, junk sculpture or wood pieces. Through this project, students developed their writing skills, motor skills, invented new ways of expressing themselves and took risks with their peers by presenting during a critique. This project made students think about their past, present and future.
Arts education is about creativity, imagination and, above all, innovation. Most analysis studying the new global economy agrees that the growing creative and innovative economy represents America's salvation. The arts play a vital role in our future, whether it be in visual arts or performing arts, learning innovative skills will help to ensure that our students are prepared for the increasingly complex life and work environments in the 21st century.
Jerene Kruse is a retired Visual Art Educator who lives in Albion, Nebraska. Jerene taught all levels of Art during her 28-year career. She now holds a three-week summer Art Camp for 4th-8th graders at her studio. Jerene exhibits hand-built pottery and fused glass. She is a scorer for the annual NEST 529 Draw Your Dreams contest.