Author: Mary Molliconi, NEST 529 Account Owner and Executive Director, Edgerton Explorit Center
Mary Molliconi has been the Executive Director at the Edgerton Explorit Center for the past 8 years, helping educate thousands through hands-on STEAM education. Prior to her role with Edgerton, she served as a college Vice President of Enrollment, and worked with thousands of families to navigate the financial landscape of higher education.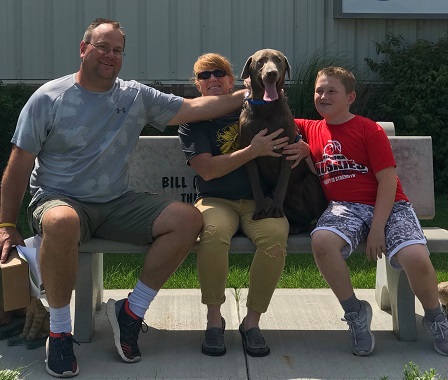 To me, there is nothing more important than education, and it is the foundation of my life's work. Forbes has completed studies that show a college graduate is 177 times more likely than a high school graduate to earn $4 million or more throughout their lifetime. This is a striking study that illustrates just how important it is to invest in your son's or daughter's future.
During my 20+ year tenor in admissions, I was shocked at how many families failed to put any money away for their son or daughter's education, especially when NEST 529 makes it so easy and affordable for any family and any budget.
NEST 529 has also had a personal impact on my family. My husband and I met in college and have always placed top priority to education. When we had our son, Jake, we immediately started thinking about his future and education. We started a NEST 529 account for him and invest in it every month. We have also shared this information with Jake and it gives us a great avenue to talk to him about his future and education.
Even at age 11, we encouraged him to have the attitude that it is not "if I go to college" it is "when I go to college." The NEST 529 College Savings Plan is what helps make that difference, as well as our conversations regarding college, saving and our son's future. I encourage every family with children to start a NEST 529 account… don't miss out on an opportunity to invest in your child!